Welcome to NORA's Education Center Website, Learning.NORAweb.org, where you will find:
Your NORA Technician Certification status
Your current CEU count towards re-certification
Online video courses to earn CEUs
Descriptions of the NORA Certification Levels: Bronze, Silver and Gold
Other education resources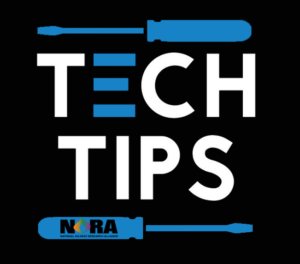 Nothing can be more frustrating than the nuisance lockout call, luckily with the data saved by the newer primary controls the troubleshooting process can be streamlined. One of the items that you want to check in your diagnostic routine is the oil valve coil. These can be tested by checking the resistance with an ohmmeter. As always, never check a live circuit for resistance. Make sure power is off and test for resistance across the coil, Cleancut should be 400-500 ohms, Suntec 494-526 ohms and Riello 1215-1485 between terminals 1&2. Oiutside these parameters and you have a bad coil.
When checking for water in an oil tank with a 2-pipe system, make sure the unit is turned off for at least 5 minutes because oil coming back to the tank from the return line can cause a false reading.
---
Save time during tune-ups by checking the pump pressure and cutoff with a gauge attached directly to the nozzle line (or using a pump pressure kit with the valve closed) and checking the primary control's safety at the same time.
---
If a residential steam boiler is short cycling or has a long off cycle—check the pigtail (siphon) and/or pressuretrol piping for an obstruction.