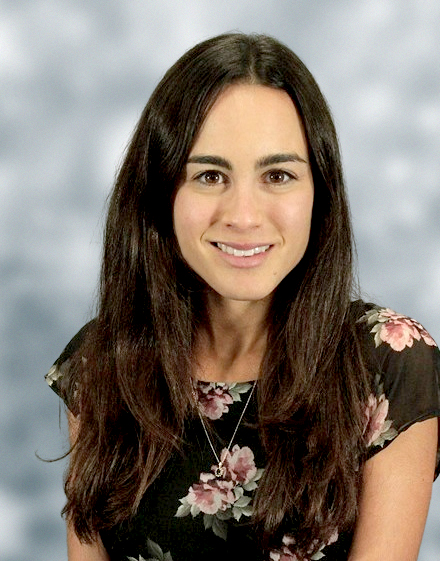 Indoor Comfort Marketing continues its interview series chatting with Dr. Jenny Frank, NORA Research Associate and Assistant Professor at SUNY, Morrisville, NY.

Dr. Frank's academic and research activities have been investigating the effectiveness and cost viability of various pathways to carbon reduction.
Wanting to make a difference.
Dr. Frank: I received my Ph.D. from the State University of New York, College of Environmental Science & Forestry. I studied different types of renewable energy technologies and pathways.  I focused on different biomass-based pathways, such as bio-heat, biodiesel, solar photovoltaics, and wind-based pathways, to really understanding the technical and financial viability of deploying different types of resources. 
ICM: What drew you to this field in the first place, and then to pursue a Ph.D.?
Dr. Frank: I always really wanted to help the environment. As just one person, I thought, "How can I have the biggest impact?"  I am someone who, when I start something, I'm going to finish it. I really wanted to help others, as well. Therefore, my interest in the environment, in different types of energy, paired with a desire to help students, is what got me interested in becoming a professor of renewable energy. 
ICM: Can you tell me more about your particular area of study—the economic and technical viability of these new technologies? 
Dr. Frank: Much of my research focuses on a methodology called techno-economic analysis. Simply put, my research focuses on the technical and financial impacts of diverse renewable energy technologies and fuels. This is done to analyze their long-term impacts from an environmental and financial perspective. 
ICM: Is this real-world viability or just the academic exercise of studying? 
Dr. Frank: The studies that I do aren't just theoretical. We're looking at real-world data and projections, as well as historical data from past energy consumption. 
ICM: How did you narrow your focus down to heating from the broad-based studies of environmental science and forestry?
Dr. Frank: Among the different types of studies I worked on, one was a heating analysis.  We looked at several different pathways to understand the greenhouse gas emissions from each and whether they are affordable to deploy. We looked at air source heat pumps, natural gas, bioheat (a biomass blend), and then a baseline pathway looking at ULSD, your typical heating oil. That sparked my interest because I didn't realize until I performed that study how beneficial using a bioheat blend could be, not only from a financial perspective but also from a greenhouse gas emissions perspective when we're discussing emissions reductions.
ICM: Who commissioned that study? 
Dr. Frank: It was part of my Ph.D. dissertation, in collaboration with my advising professor and industry experts, who also authored this study. I had been thinking, "Okay, what would be the advantages of using a fuel such as biodiesel?"
ICM: What did you find in that study? 
Dr. Frank: We found that, when compared to alternative pathways, such as ULSD, as well as natural gas, the biomass-based fuel (biodiesel) has the advantage in terms of greenhouse gas emissions reductions and also from a financial viability standpoint. This was a New York-based study; of course, depending on where you do the study, the results may differ depending on the data you utilize, such as fuel type and other inputs.
From a greenhouse gas standpoint, in terms of greatest reductions from the ULSD baseline, we found that the air source heat pump had the greatest reductions, and that was followed by the biodiesel blend. However, when it comes to financial viability, we found that the biodiesel blend was favorable. 
This study is currently published in a peer-reviewed journal. If anyone has any questions, please feel free to contact me at jfrank@noraweb.org
ICM: You did some work with the National Biodiesel Board, now Clean Fuels Alliance America. I understand that they have a program to support young scientists in the low carbon fuels field.
Dr. Frank: That is a wonderful program called Next Generation Scientists for Biodiesel that really helps educate young scientists/students, whether undergrad or graduate, who are interested in learning about biomass-based fuels. The program introduced me to an entire network of different professionals in the field, helped me get to conferences, supported me through participation in different research seminars and research talks in areas that I would never have thought of as a graduate. 
ICM: Is this an interactive program with continuing education?
Dr. Frank: Yes. I was the co-chair for some time, and I helped other students in the program, as well. It was a wonderful experience.  I hope that, in the future, we can establish a similar program, because it really helped spark my interest in the field. It also helped me in terms of my career prospects. 
ICM: You're now a research associate with NORA, as well as an assistant professor at SUNY, Morrisville. How did you get on NORA's radar or how did NORA get on yours?
Dr. Frank: NORA had read some of my research.
ICM: You have been working with NORA since the Spring of this year. Were you surprised at anything you saw there?
Dr. Frank: I didn't realize, at first, that NORA had the Net Zero Carbon Home initiative. When I learned more, I thought what it was doing was amazing.  Now, it is one of the projects I am working on, and we have written a study that we hope to get published this year. It proves that that when we utilize solar photovoltaics in combination with B100 (ASTM 6751 biodiesel) fuels, we can achieve a net zero carbon home. It's great that we can practice what we preach. 
ICM: Sounds like that was a pleasant surprise. From your perspective, what challenges are you seeing that the industry is going to have to address? 
Dr. Frank: I think that there is this mentality that we can't move towards both electrification and biomass-based fuels. It must be one or the other.  It's a fact that both electrification and biomass-based fuels both can help us decarbonize, whether it's at the Federal level, the State level or more of a local level. I think the challenge is this mentality, this mindset, that it's either/or, not both as it really should be. We should all be working towards a common solution, which is reducing our greenhouse gas emissions through decarbonization. 
ICM: Do you see the movement to low-carbon biomass-based fuels happening? 
Dr. Frank: I'm seeing the education happen. I think a lot more needs to happen in terms of actually getting people to adopt low-carbon fuels, but I think it is happening. 
ICM: Look down the road, five or 10 years, do you personally have a vision for renewable liquid fuels in homes? I know you are "twentysomething" and I don't like classifying people by generation, but there can be differences in attitudes, perceptions and vision. What's your vision? 
Dr. Frank: If we can educate more homeowners on the benefits of utilizing Bioheat®—that it reduces carbon emissions and  our carbon footprint—and have them understand that  this is an affordable solution that is available now and clearly works from a technical perspective, I think that we can really expand and get homeowners, especially in my generation, to adopt this fuel. However, education is really important.  
ICM: The liquid heating fuels industry's position is that by using low carbon fuels, greenhouse gas reductions can begin immediately. Has your research looked at that?
Dr. Frank: The time value of carbon was very important throughout my dissertation in terms of reducing our emissions now versus waiting for different technologies to be more affordable and commercial. Biofuels are commercially available now, we can access them, they're affordable—why wouldn't we currently want to reduce our emissions? Actually, a few of my studies looked at that—understanding what the monetary value of reducing our emissions is now, as well as considering what the reductions in greenhouse gas emissions are when we reduce now versus waiting five years. 
ICM: Do five or ten years really make a difference in greenhouse gas emissions? 
Dr. Frank: Yes, at least in the literature that I've reviewed and in the studies that I've conducted. Yes, it does make a huge difference. I think we need to realize that and act on the notion that we can reduce our emissions today. Why wouldn't we if we are capable? 
ICM:  Back to your twentysomething status, your friends are probably of similar age and similar sensibilities, and they might be very conscious about environmental issues. What do you tell them about your working in the heating oil industry? What's that story for your generation? 
Dr. Frank: Most of my peers and colleagues make decisions based on their values; many in my generation act in a way that's environmentally conscious and sustainable. We really do think about future generations. I tell them that a lot of the work that I've done—my Ph.D., dissertation and master's degree—all focuses on reducing emissions and fostering sustainability. If you don't believe the industries themselves, at least believe the science. Believe the facts in the peer-reviewed literature as well as my studies, and other studies that I've read, that support the fact that biofuels can reduce greenhouse gas emissions. There are alternatives, and this is one alternative that we can implement today. That's what I tell a lot of my friends when they ask me about what I've done and what I'm doing.
I also talk to them about what I teach in my college classes. I teach the facts about different energy technologies and different fuels, and I have a whole unit of biomass-based fuels and technologies. I show them graphs and charts about emissions. It's not just me working for a company that wants to promote its product; that's not what I'm doing. I'm teaching students about the facts of energy technologies and energy policies; that's what I'm trying to do at NORA as well, educate people about different types of fuels and different alternatives that are more sustainable than conventional fuels. 
The more I inform students of this, the more they understand, "Oh, this can be part of the solution to our energy crisis."  Maybe when they're buying a home or when their parents, grandparents or friends are looking at different alternatives, they will think about the information, the facts that I have seen through my research. If people understand the facts, and what is happening, whether it's in the industry or in the literature, they can then make decisions based on the information and the data, and not just on what they've heard or on the opinions of others. ICM